Music Scholarship
Purpose: To provide financial support to two female-identified recipients that are pursuing music studies at a post-secondary institution in the upcoming school year.
"Music transcends differences in people and provides us all with unity and the ability to cope through our own difficult times. Everyone remembers where they were or what they were doing when a particular song is played. With the advance of the digital age, independent musicians have been harder hit financially than many other industries. In particular, women have had a much more difficult time breaking through in the music industry. While we respect the musical talents of all artists, we feel passionately about helping women in particular to have their voices heard and to pursue their chosen field of music. Therefore, The Benefit Solution will be providing these two scholarships as our contribution in encouraging the education and development of two passionate female students who are preparing to study music at the post secondary level."
– Darryl Davis, President, The Benefit Solution Inc.
Eligibility: The applicant must be graduating high school this year (2019-2020) and have accepted an offer to pursue music studies at the post-secondary level for the next school year (2020-2021). Preference will be given to female-identified applicants. Applicants should have displayed leadership in their music and/or school communities. Applicants should be residents of Ontario.
Amount: The two recipients of this scholarship will each receive $1000.
Application Process:
A) A 1-2 page essay stating why you would be an appropriate choice to receive this scholarship. Involvement in your school music program, performance experience, and future goals for your music career should be included. Additionally, how this scholarship would directly help you in your pursuit of musical studies.
B) A brief one paragraph write-up about yourself that may be included on the company website, facebook page, or in a newsletter.
C) A letter of recommendation from a mentor in your music community (ie. school music teacher, private lessons teacher, church choir director, etc). This person should be able to speak to the applicant's musical capability, experience, and leadership in their community. The letter of recommendation should be emailed directly from the reference to the scholarship committee at scholarships@thebenefitsolution.ca with the subject "Letter of Recommendation- Applicant Name."
D) Proof of enrollment in a post-secondary institution for music studies for the upcoming 2020-2021 school year.
E) A short solo recording (3 min. maximum) demonstrating instrumental or vocal abilities. The recording should be in video format and submitted as a youtube link.
F) A completed application form.
G) All completed application materials should be emailed to scholarships@thebenefitsolution.ca. The deadline to apply for this scholarship is July 1st. All applicant requirements must be submitted before or on this date. Please submit all application materials in PDF format.
Evaluation & Announcement of Award: A panel, selected by the scholarship committee, will evaluate the applications and determine the two recipients. Recipients will be contacted by email and/or phone if they have been selected. Scholarships will be delivered by mail to the recipient's address. The scholarship panel has the right to withhold the awarding of the scholarship if there are no viable applicants, which is decided at their discretion.
Music Scholarship Application form 2020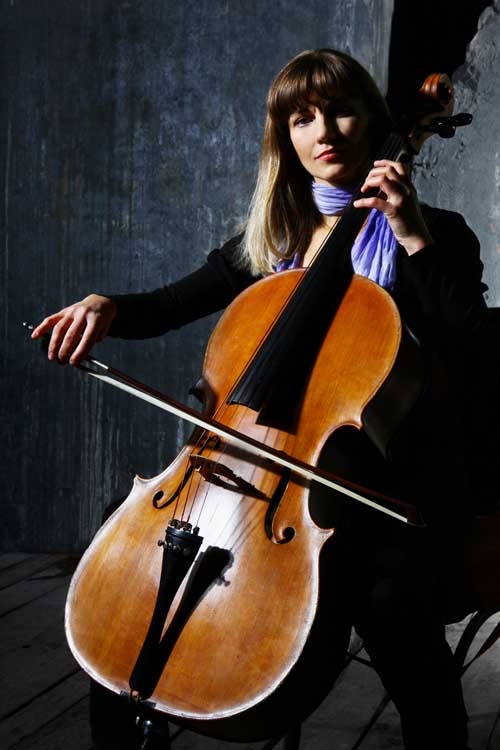 We are honoured to recognize The Benefit Solution's Music Scholarship recipients for the upcoming 2020-21 school year!
Mia Haug
Mia Haug is a grade 12 graduate with a Specialist High Skills Major in Arts and Culture, and she is also an Ontario Scholar. She has been involved in music since the age of 2, and has been playing her principle instrument, the trumpet, since she was 12. She has won a music award every year since grade 8, and Mia loves to instill her passion for music in those younger than her. She is a four year cancer survivor, and music has always been her escape through some very trying times. Mia is continuing her education this fall pursuing a Bachelor of Music at the University of Western Ontario, and is hoping to pursue a degree in classical trumpet performance. It is our honour to present Mia with a well deserved $1,000 music scholarship this year!
Mackenzie Spoltore
Mackenzie Spoltore is both a vocalist as well as a trombone player. She will be attending Wilfrid Laurier University pursuing her Bachelor of Music in voice. She has performed in countless bands, musicals and choirs throughout her time as a musician. Music shapes her life in every way possible and has given her a platform to express herself when words fail. Some of her favourite musicals she have taken part in include: The Music Man as Marian Paroo, Seussical the Musical as Gertrude Mcfuzz and her most recent being Matilda as Miss Honey. Mackenzie always strives to be the best musician she can possibly be, so that she might continue to bring joy to her life and hopefully others around her. It is our honour to present Mackenzie with a well deserved $1,000 music scholarship this year!
Get In Touch Today!
Contact us for questions & comments
.